International Council of Mustang Clubs Racing Team
by Dean V. Ricci, Council President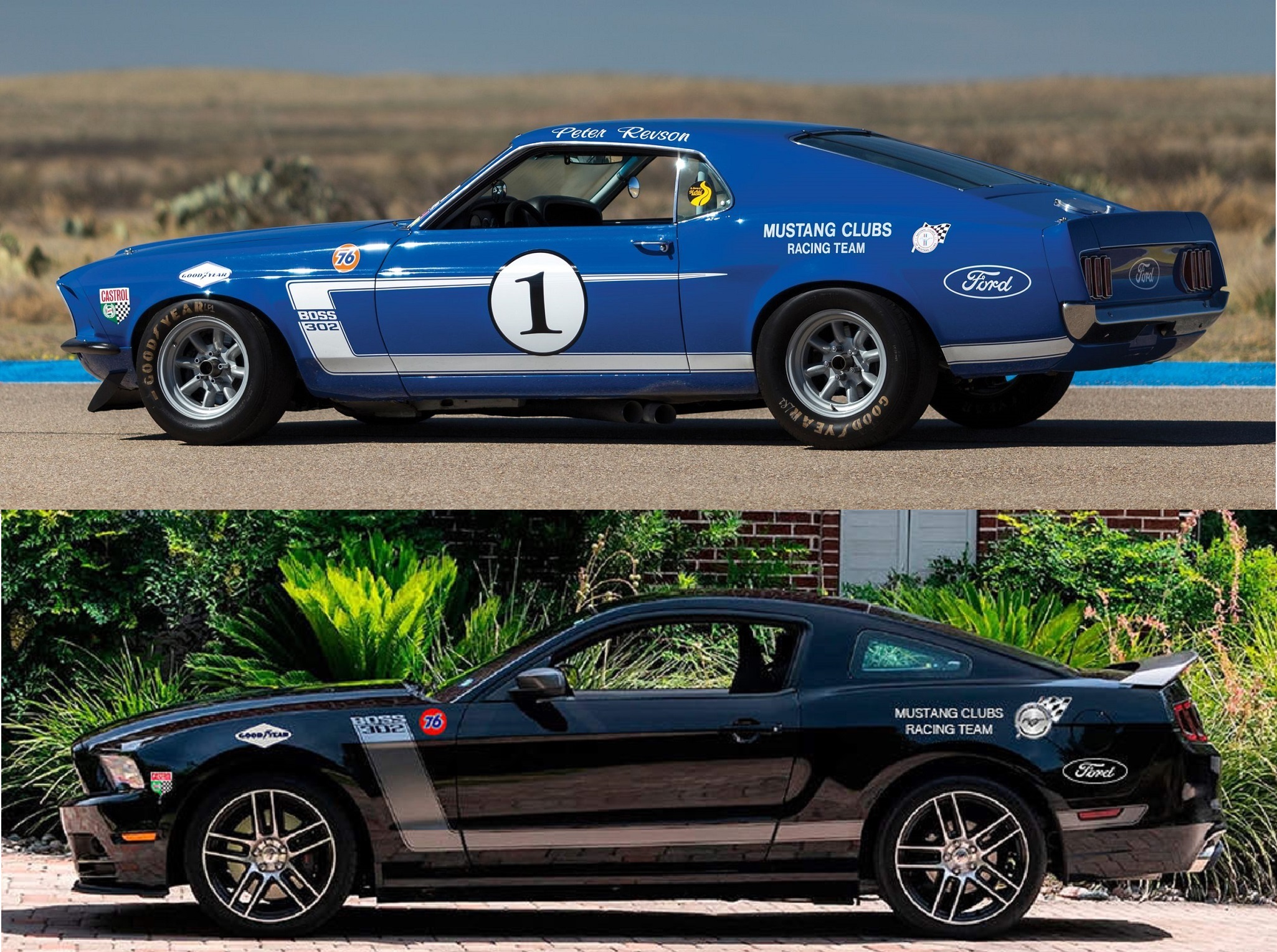 Under the previous banner of the National Council of Mustang Clubs, shown on the 1969 Boss 302 pictured above, was an organization known as The Mustang Clubs Racing Team.
There is not a lot of information about the group readily available to print here, but we can tell you about what we have in mind going forward with the International Council.
We know that Mustang Owners around the world are not only putting their Mustangs in car shows, they take them out on race tracks during open Track Days. Some will enter their ponies in Autocrossing or "Solo" events as they are known. Timed events staged in parking lots with a predetermined course laid out for competitors. And of course, we have Mustangers that just like to put the pedal to the metal and get the fastest time in the Quarter Mile via Drag Racing.
What the International Council can do is provide these quarter panel Decals for your ride. Having the banner on your ride, let's the other competitors know that you are part of a Council of Mustang Clubs with membership of close to 20,000 people worldwide.
If you wear the Quarter Panel Decals on your car, in whatever form of Motorsport you participate in, we will even be able to offer you some end of season prizes based upon your documented success.
If this is something you see yourself getting involved with now or in the future, check with our facebook page for future updates. We can also answer any questions you may have if you post them on the facebook page.
Happy Mustanging !