It isn't a Shelby, but it fits the Collection just fine
by Dean V. Ricci
The Carroll Collection of Jackson, Michigan is one of the nicest private collections of Shelby American vehicles and memorabilia you could ever want to see. In addition to the Shelby American Vehicles in the collection, collector William Deary has one particular vehicle which really stands out.
Deary went to the effort of recreating one of the many work vans that were used at Shelby American. This particular example is a recreation of the van used at the Shelby American School of Performance Driving.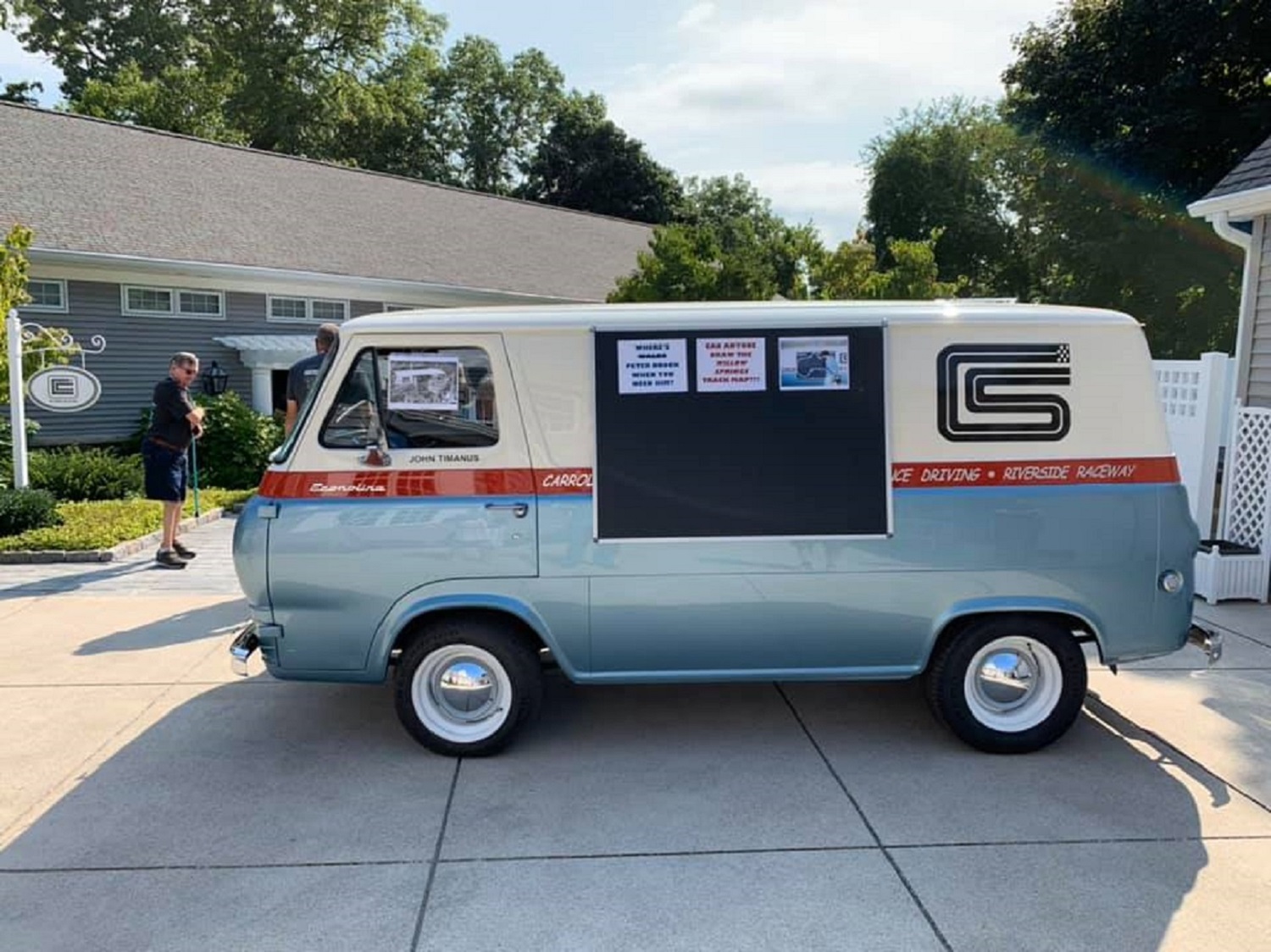 The van captures all aspects of the original, with John Timanus's name on the driver's door along with the chalk board that was used to diagram the track for optimum driving.
(Steve White - photo)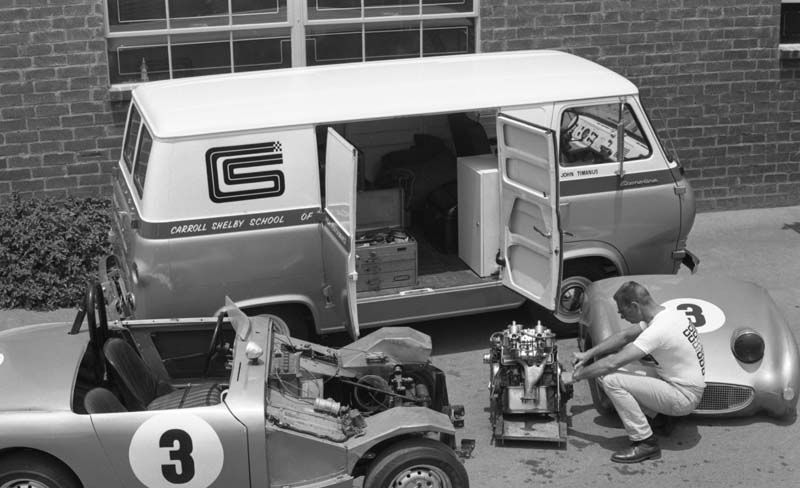 One of the original Ford Econoline vans used by Shelby American (Dave Friedman - photo)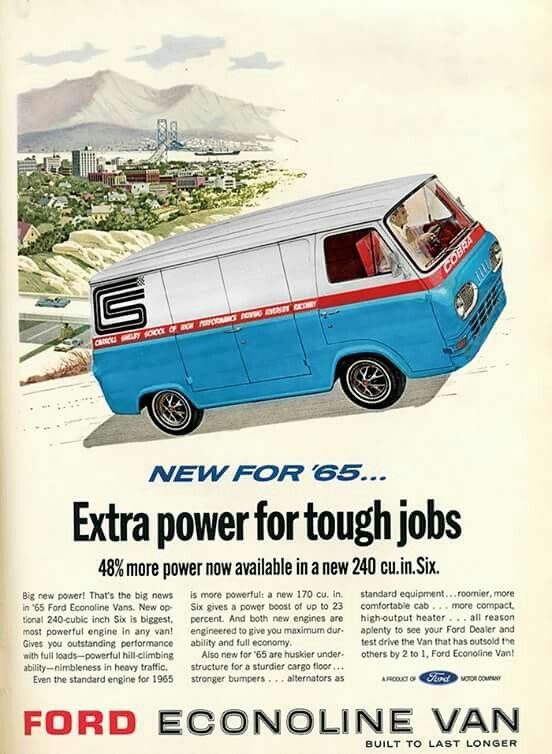 Ford Motor Company Magazine Advertisement for the Econoline Van, shown with the Shelby American colors.
You can see the attention to detail on the exterior of the van is first rate. In fact, the van is so impressive that Hollywood used the vehicle in the 2019 production of the film, "Ford vs Ferrari".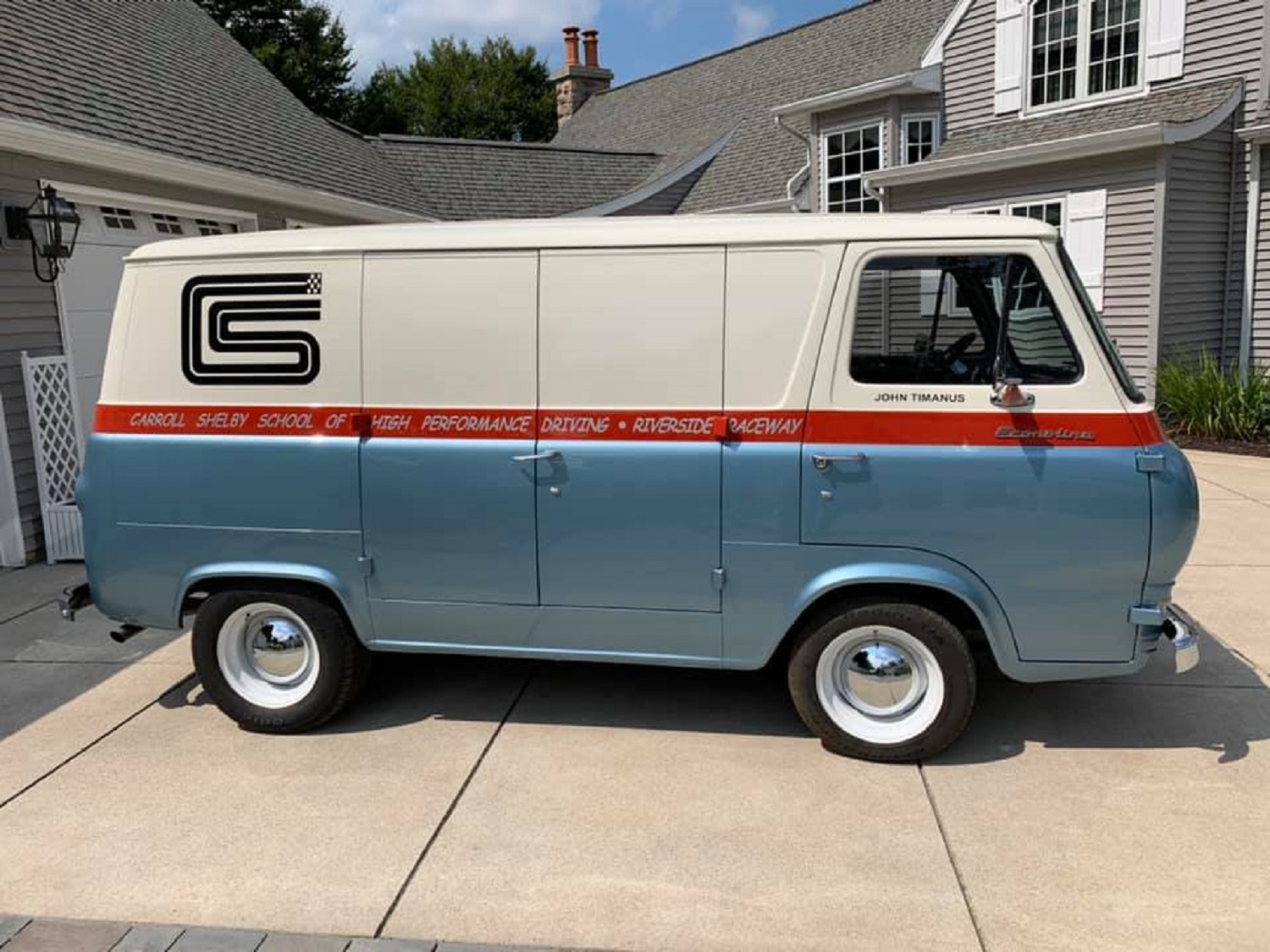 (Steve White - photo)

Truly a unique vehicle to recreate for inclusion in a Shelby American Collection, and a very fitting addition. To see the other cars in the collection visit the website: http://www.thecarrollcollection.com/